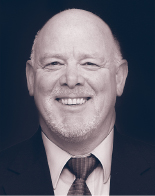 bbartholmey@waypointinc.com
651.702.0138
Brian Bartholmey is a 28-year veteran of the FBI, where he led complex investigations of public corruption, financial institution fraud, and other white-collar crimes.
He conducts sensitive pre-employment background investigations for persons seeking positions with government agencies.
His experience includes handling a large-scale, multi-jurisdictional narcotics investigation leading to 30 convictions and a high-profile double homicide with an international component for which he received a medal of commendation from the Olmsted County Sheriff's Office. Brian has worked on and led many international kidnapping matters. Many of those convicted in the narcotics case were career criminals sentenced to life.
Next