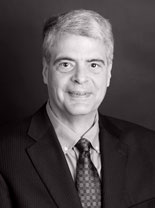 cwelken@waypointinc.com
651.702.0138
Craig has more than 35 years of investigative experience, including 26 years as a Special Agent and Supervisory Agent with the Federal Bureau of Investigation (FBI). He joined WayPoint following eight years as a security manager with a Fortune 200 Corporation where he conducted hundreds of inquiries.
At WayPoint Craig serves business clients with internal misconduct investigations such as embezzlement and code of business conduct violations. He is experienced in due diligence inquiries in connection with acquisitions, licensing issues and board of director appointments. Craig works with law firms and corporate legal staffs to ensure that litigation related investigative needs are fulfilled.
Craig's corporate investigative background includes theft, embezzlement, workplace violence and code of business conduct violations. He worked closely with corporate human resources, internal control, legal and internal audit. For three years he led a team of experienced investigators who conducted corporate inquiries in portions of 11 Midwestern states.
During his FBI career Craig had significant experience investigating and supervising white collar crime cases, violent crime matters, and high level background investigations, including presidential appointments. As a Supervisory Special Agent he also participated in internal misconduct investigations, program reviews and audits. Craig served for seven years as a Special Agent – Attorney in the legal counsel's office of the FBI's second largest field office and ultimately was named head of that unit. He is a member of the Colorado bar.