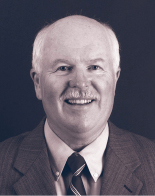 dsackreiter@waypointinc.com
651.702.0138
Dennis has 35 years of investigative experience, including 25 years as a Special Agent and Supervisor with the Federal Bureau of Investigation. He has extensive national and international experience in white-collar crime investigations, management of investigations and investigators, budget preparation, technology, automation, and strategic planning.
As a licensed private investigator in the state of Minnesota for the past 10 years, Dennis investigated allegations of fraud involving bankruptcies, mortgages, investments, insurance claims, and financial institutions. He has been appointed a special master by the Ramsey County Probate Court where he has consulted on white-collar crimes, including misappropriation of funds, healthcare compliance issues, product liability matters, intellectual property infringements, and public corruption.
Dennis managed the forensic investigative practice at Deloitte & Touche where he developed a service line that helped healthcare insurers meet state-required fraud prevention plans.
During his service to the FBI, Dennis established a health care fraud unit for the Minneapolis office and investigated and supervised the FBI's most sensitive area of investigations – public corruption. As an FBI supervisor, Dennis was responsible for ensuring the thoroughness and accuracy of thousands of complex investigations and reviewing them for compliance with legal and regulatory requirements.
Next