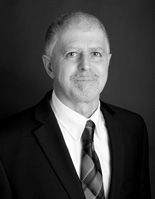 gkyrilis@waypointinc.com
651.702.0138
George has 33 years of investigative experience, including 29 years with the Federal Bureau of Investigation as a Special Agent and a Financial Analyst. George has extensive experience investigating white-collar crime cases, including financial institution fraud, investment fraud, misappropriation and embezzlement of funds, securities fraud, insider trading and stock market manipulation. He conducted foreign counter-intelligence and espionage investigations for several years and investigated a national public corruption case for the United States Office of Independent Counsel.
He served with the Minneapolis FBI and United States Secret Service on the Minnesota Cyber Crimes Task Force, where he coordinated and investigated internet fraud schemes involving spamming, phishing, online auctions, online retailing, investments, intellectual property rights and online drug prescriptions. George was honored by the National Health Care Anti-Fraud Association and received their 2007 Investigation of the Year Award for his work on an illegal online pharmacy.
Before joining WayPoint, George served as the Director of Special Investigations and Chief Law Enforcement Officer with the Insurance Fraud Division at the Minnesota Department of Commerce. He organized and managed the primary law enforcement agency responsible for conducting criminal investigations on insurance fraud throughout the state of Minnesota. He supervised investigations involving complex schemes to commit insurance fraud and related crimes, including healthcare insurance fraud, automobile insurance fraud, arson, securities and mortgage fraud, money laundering and racketeering.
Next