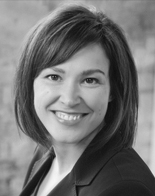 jtwaddle@waypointinc.com
(651) 702-0138
With an emphasis on investigating healthcare fraud and government programs, Julia brings 14 years of experience to WayPoint, including specific expertise addressing unlawful Medicaid and Medicare practices. Most recently, she managed the Special Investigations Unit (SIU) of a mid-size health plan, overseeing complex, high-dollar investigations. In this position, Julia's referrals and coordination with law enforcement resulted in significant criminal convictions and sanctions. A skilled investigator, Julia's anti-fraud work encompassed the complete investigative process ranging from detection, complaint triage, performance and oversight of case investigations referred to law enforcement, loss determination and corrective action. Julia's additional responsibilities involved managing program integrity, risk assessment, auditing and monitoring, CMS audit preparation/response, policy and procedure development, data analytics and anti-fraud training.
Throughout her career, Julia has performed investigations for the Minnesota Department of Commerce, the Minnesota Attorney General's Office, and Minnesota Department of Human Services – including extensive review of medical, financial and business records, conducting interviews, testifying and making program or legislative recommendations. She is seasoned in navigating highly sensitive situations: During investigations of healthcare professionals for potential licensing action, she uncovered matters of drug diversion, substance abuse, sexual misconduct and patient safety.
A certified fraud examiner, Julia is the President of the Midwest Insurance Fraud Prevention Association (MIFPA). She earned her bachelor's degree from Miami University of Ohio.
Next