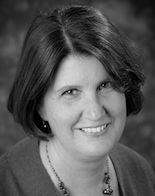 ksweet@waypointinc.com
651.702.0138
Karen has 28 years of experience conducting criminal and civil investigations for the U.S. Department of Health and Human Services programs as a Special Agent with the Office of Inspector General (DHHS OIG).
During her federal law enforcement career Karen investigated hundreds of allegations of criminal and civil fraud perpetrated against the Medicare and Medicaid programs, obtaining criminal convictions and civil settlements against individuals and some of the country's largest health care companies and institutions. She was a lead investigator on the multi-agency investigation of a Fortune 500 company, which resulted in a $160 million fine, the largest health care criminal fine in the country at the time. She contributed to the US Attorney's Health Care Fraud Task Force and to the Minnesota Financial Crimes Task Force and was a founding board member of the Minnesota Insurance Fraud Prevention Association.
Karen's work with DHHS OIG expanded beyond health care fraud to include many grant fraud and employee misconduct investigations. One of her investigations resulted in the conviction of a high ranking Department executive. Another investigation led to a $33 million settlement with a major grant recipient.
In addition to her investigative work Karen provided compliance guidance to program administrators and licensors relating to health care programs, grants and internal controls. She evaluated DHHS programs and made written recommendations for improvements in administration to increase effectiveness and to aid in prevention of fraudulent activity and wasteful spending.
Karen has trained experienced investigators from other agencies in conducting health care fraud investigations and mentored newer investigators within and outside the government in conducting efficient and effective investigations of complex matters.
Next