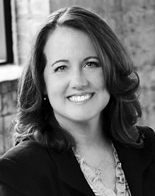 magnew@waypointinc.com
651.702.0138
Mary's 26 years of federal law enforcement experience encompasses 12 years as a Postal Inspector with the U.S. Postal Inspection Service and 14 years as a Criminal Investigator with the U.S. Department of Labor – Office of Labor Management Standards.
Her successful investigations of white-collar fraud allegations include embezzlement of funds by labor union officers and corporate employees, public corruption, racketeering conspiracies, bank and investment fraud, contract bid rigging, tax fraud, bankruptcy fraud, identity theft, and money laundering. Mary is highly skilled in effective trial and witness preparation, and in providing courtroom testimony.
As a Postal Inspector, Mary was a lead case agent in numerous investigations including: U.S. v. Kieger Enterprises Inc. et. al., a matter involving racketeering, fraud, and money laundering charges which also included kickbacks to corporate officials; U.S. v. Edward Septon et. al., an extensive mortgage fraud investigation resulting in convictions of six defendants; and, U.S. v. Carolyn M. Louper-Morris et. al., a complex investigation of fraud committed against the Minnesota Department of Revenue and a major corporation. She has participated in the investigation of multiple bomb threat cases that resulted in federal convictions, employee assault allegations, and the review, evaluation, and implementation of security procedures for postal employees and facilities.
As a criminal investigator with the U.S. Department of Labor, Mary conducted numerous criminal and civil investigations including embezzlement of member funds, violations of union membership rights, improper officer elections, and the audit and verification of union annual financial reports.
Mary has worked jointly with the FBI, IRS-CID, U.S. Department of Homeland Security – Office of Inspector General, the Minnesota Attorney General's Office and Department of Commerce, and numerous other law enforcement agencies.
Next