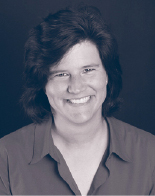 mvukelich@waypointinc.com
651.702.0138
Mary offers extensive law enforcement and government experience to WayPoint, providing project management, compliance audits, and financial investigations. Most recently, she also served on the Republican National Convention (RNC) Public Safety Review Commission where she assisted in the investigation of law enforcement activity during the RNC.
Prior to joining WayPoint, she spent two years on special assignment to the State of Minnesota as Intelligence Coordinator with the Division of Homeland Security and Emergency Management as the liaison between federal, state, and local agencies. One of her accomplishments during this assignment was laying the groundwork for the formation of the Minnesota Joint Analysis Center.
From 1998 to 2005, Vukelich lead the investigation of complex, multi-jurisdictional financial crimes cases as part of a Minnesota Financial Crimes Task Force, resulting in many successful prosecutions.
She has been in law enforcement since 1992, conducting workplace safety assessments, sensitive pre-employment background investigations, and providing training to law enforcement agencies and communities statewide. She has also provided analysis services and project management to government and a variety of higher education institutions and private companies.
She is an adjunct faculty member with the Criminal Justice program at Century College and the Police Leadership Masters program at the University of St. Thomas. She is a graduate of the University of St. Thomas with a Master of Arts degree in Police Leadership.