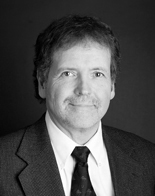 mdudley@waypointinc.com
651.702.0138
Michael joined WayPoint with 26 years of investigative experience as a Special Agent with the FBI. Prior to the FBI, Michael was a Wisconsin Public Defender, the Lincoln County District Attorney for Lincoln County, Wisconsin, and worked in private practice as an attorney.
Michael represented indigent defendants in criminal and juvenile matters while he worked as a public defender. He then was elected Prosecutor for Lincoln County and the State of Wisconsin in criminal, juvenile and non-support matters. He handled numerous jury and court trials for matters including homicides, sexual assaults and other serious felonies.
During his FBI career, Michael was the supervisor of two highly successful multi-agency Drug Task Forces in Cedar Rapids and Dubuque, Iowa. Michael was nominated by the US Attorney for the Northern District of Iowa for National Criminal Investigator of the Year in 1989 in recognition of his efforts in the war on drugs.
Michael went on to work with the Asian Organized Crime Task Force in Chicago, Illinois and worked drug, violent crime and fugitive investigations in Rockford, Illinois.
His FBI career moved him to Minneapolis where he developed several sensitive, high profile public corruption investigations. His Minneapolis career included 10 years in Mankato, where he was case agent for a wide variety of white collar crime cases, including the largest mortgage fraud in state history. In 2003, the US Attorney's Office awarded Michael" Law Enforcement Officer of the Year Award" for his work on a major bank fraud /public corruption matter in southwest Minnesota. In 2009, Michael was asked to return to Minneapolis in order to coordinate and lead a group of Agents addressing FBI Minneapolis' top criminal priority, Mortgage Fraud. Michael was the Crisis Negotiations Coordinator within the Minneapolis FBI for a number of years and has trained hundreds of State, Federal and local officers in Crisis Negotiations. He has also trained hundreds of 911 operators in the field of crisis intervention.
Next