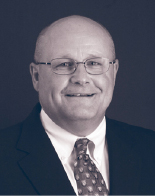 rostrom@waypointinc.com
651.702.0138
At WayPoint, Rick leads our team of former corporate, legal, accounting and federal law enforcement personnel who specialize in corporate risk mitigation and investigations, due diligence, litigation support, financial investigations, tax litigation support, and forensic accounting. Each member of our team has more than fourteen years of professional experience and many have more than 25 years of experience. Specifically, our team includes former FBI, IRS, EPA and HHS-OIG investigators. Our team also has extensive experience in global accounting firms, fortune 500 global companies and law firms.
Rick has more than 34 years of investigative and managerial experience, including 26 years as a Special Agent and Supervisor with the Federal Bureau of Investigation (FBI). Before joining WayPoint, Rick was manager of business risk mitigation & investigations at a Fortune 500 U.S. multinational corporation where he conducted and supervised numerous type of investigations.
Rick has conducted, supervised, and consulted on many complex matters in the public and private sector. At WayPoint, Rick has conducted a wide variety of matters involving compliance, regulatory, internal misconduct investigations, business conduct violations, intellectual property, and complex due diligence inquiries.
As a manager of business risk mitigation & investigations at a Fortune 500 U.S. multinational corporation Rick conducted, supervised, and consulted on internal matters involving compliance, information security, employee misconduct, intellectual property, and workplace violence prevention.
Rick has extensive experience with white-collar crime, public corruption, and counterterrorism. His white-collar crime investigative experience includes corporate, health care, financial institution, securities and commodities, mortgage, insurance, bankruptcy, internet, and investment frauds as well as identity and intellectual property thefts.
As an FBI supervisor of the Minneapolis Division, Rick directed the FBI's most complex and sensitive area of investigations – public corruption. Rick has conducted and supervised thousands of complex investigations to ensure they were in compliance with legal and regulatory requirements, thoroughness, and accuracy. As a supervisor, he also conducted internal investigations involving allegations of inappropriate conduct by FBI employees.
Next