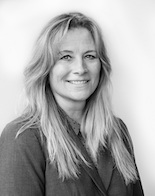 lschad@waypointinc.com
651.702.0138
Lucinda Schad, who served thirty-one years with the Internal Revenue Service (IRS) as a Revenue Agent in the Examination Division of the IRS and as a Special Agent with the IRS-Criminal Division joins WayPoint as a senior investigator. For the past twenty-five years Lucinda was assigned to the Rochester Office of the IRS as a Special Agent, where she worked with the U.S. Attorney's Office and other law enforcement agencies on major tax evasion investigations, complex white-collar matters, and money laundering cases investigations.
As an IRS Special Agent criminal investigator Lucinda developed extensive financial investigative experience in working on and leading major federal criminal investigations of complex tax fraud matters, money laundering and Bank Secrecy Act crimes. Her accounting and auditing background played a key role in the planning and executing various aspects of these investigations. Lucinda has testified in numerous federal criminal trials.
Lucinda worked on and provided financial investigative experience to various multi-agency investigations with agents from the Federal Bureau of Investigation, Drug Enforcement Agency, United Postal Inspection Service, Minnesota Bureau of Criminal Apprehension, and the U.S. Department of Homeland Security, as well as many local narcotics task forces.
As a Revenue Agent in the Examination Division, Lucinda received expert witness training, conducted tax audits on individuals, sole proprietorships, S-Corporations, C-Corporations and partnerships. Lucinda provided financial and tax expertise to the IRS-Criminal Division. Lucinda, as a cooperating Revenue Agent on IRS criminal investigations.
Lucinda is a Certified Public Accountant (CPA).