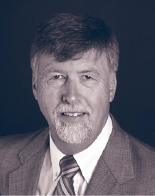 roakes@waypointinc.com
651.702.0138
Rodney served in the Examination Division of the Internal Revenue Service (IRS) for 33 years working as a revenue agent, instructor, large case examiner, expert witness, team coordinator of large cases, group manager, and lastly as the National Partnership Technical Advisor focusing on abusive tax shelters.
As the National Partnership Technical Advisor, he coordinated revenue agents, developed workshops, provided training, and assisted in the development of auditing techniques that resulted in discovery of some of the largest tax shelter schemes in IRS history.
As an expert witness, Rodney has assisted U.S. attorneys in prosecuting tax evasion, including trial preparation and testimony, for which he received a letter of commendation from the IRS Commissioner. In addition, he has taught expert witness training within the IRS.
In recent years, Rodney has provided abusive tax shelter consultation, testified in various court proceedings as an expert and has been involved in the resolution of many varied tax disputes. Rodney's work at WayPoint has focused on his Forensic Accounting skills and has provided expert opinions on embezzlements, employee thefts and mishandling of trust assets.
Rodney is a Certified Public Accountant (CPA) and also received his Certificate in Financial Forensics (CFF).
Next