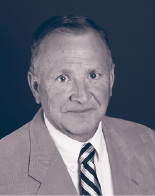 mnelson@waypointinc.com
651.702.0138
Michael served in the Criminal Division of the Internal Revenue Service (IRS) for 22 years. He worked with other federal law enforcement agencies and the U.S. Attorney's Offices on major white-collar and grand jury investigations.
Michael's federal law enforcement experience includes planning and performing complex financial investigations of money-laundering, political corruption, tax evasion and other white-collar crimes.
As a private investigator and forensic accountant, Michael assisted a publicly traded company in uncovering a million dollar mail fraud scheme. He conducted an internal review of company policies regarding competitive intelligence, reviewed questionable accounting practices, and presented the case to federal prosecutors.
Michael became a CPA in1976 and maintained his license until 2019 when he officially changed his CPA status to retired. In 2008, he received his Certificate in Financial Forensics (CFF) and maintained his certification through 2019.
Michael was an officer in the U.S. Army, including service as a helicopter pilot in Vietnam. His combat decorations included the Bronze Star and two Air Medals for Valor.
Next