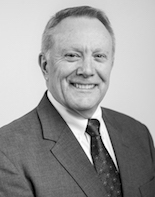 rjohnson@waypointinc.com
651.702.0138
Ralph Johnson joins WayPoint as a senior investigator. Previously, Ralph was a special agent with the Internal Revenue Service Criminal Investigation (IRS-CI) for twenty-five years until his retirement from that agency. During his tenure as a special agent, he investigated a wide variety of schemes resulting in prosecutions of violations of the federal tax laws, money laundering statutes (civil and criminal), the Foreign Corrupt Practices Act and other federal statutes. Ralph also served as a Computer Investigative Specialist (CIS). As a CIS, he was responsible for securing and extracting digital data from computers seized in search warrants, analyzing data obtained through search warrants, summonses, subpoenas or other means, and designing database applications.
After retiring from IRS-CI, Ralph utilized his extensive experience and expertise with computer forensic programs to provide services to law firms involved in civil litigation, law enforcement agencies, and corporations. He specialized in the use of electronic discovery, forensic imaging and forensic analysis.
Ralph provided services to the Anti-Money Laundering departments of major financial institutions. He was responsible for reviewing investigations conducted by the departments' investigators, presenting accounts for closure that displayed suspicious activities, serving as a contact point with law enforcement agencies for the dissemination of information relative to Suspicious Activity Reports, and ensuring that the institutions were in compliance with the Bank Secrecy Act, the USA PATRIOT Act and other statues and regulations.
Ralph also worked as a consultant with a federal law enforcement agency providing financial crime and computer forensic investigative assistance with their cases involving asset forfeiture.
Ralph is a Certified Fraud Examiner (CFE) and a Certified Anti-Money Laundering Specialist (CAMS).
Next